SSC Ultimate Aero
The SSC Ultimate Aero is an American-built mid-engine supercar.
The higher-performance limited production version, the SSC Ultimate Aero TT produces more emissions-legal horsepower than any other production automobile in the world.
SSC estimates that the newer, more powerful and lighter weight 2009 Ultimate Aero TT is capable of a top speed of over 270 mph (430 km/h).
The SSC Ultimate Aero does not have electronic aids.
Jerod Shelby:
"Early design philosophy on the car was to make it a drivers car. I wanted a car that you not only throttled with your right foot but at times you could steer with your right foot."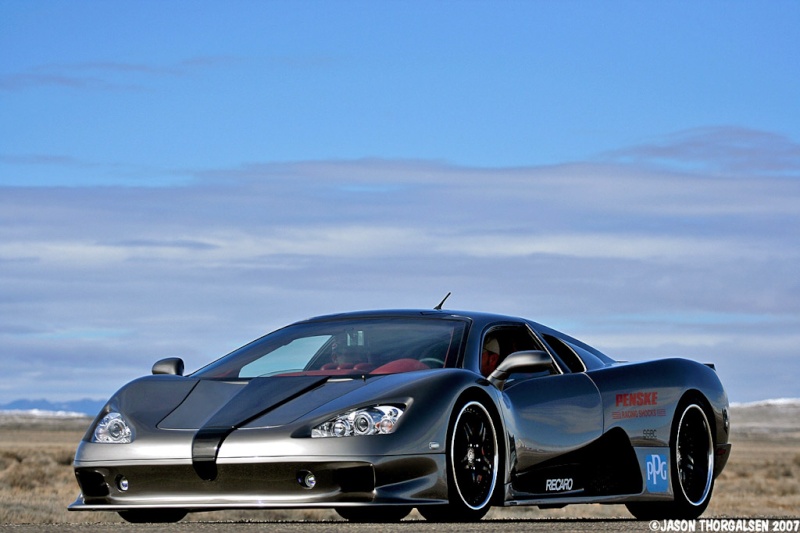 Record Breaking Times
0-60 mph: 2.78 seconds
1/4 mile: 9.90 seconds at 144 mph
Top Speed (Tested): 257.41 mph
Top Speed (Projected): 273 mph
Skidpad: 1.05g
0-100mph-0: 11.66 seconds
60mph-0 (braking): 103 feet
http://www.shelbysupercars.com