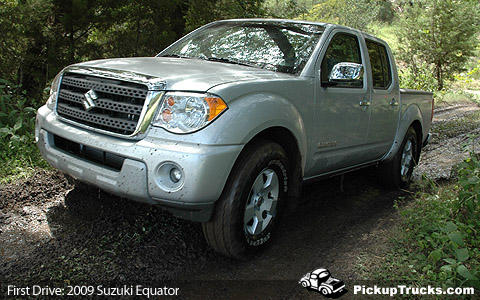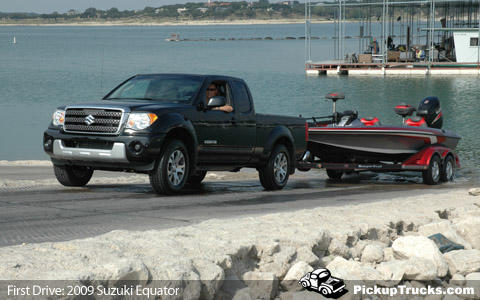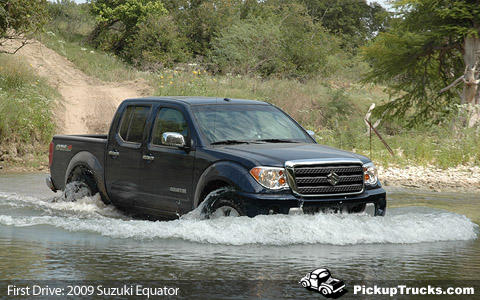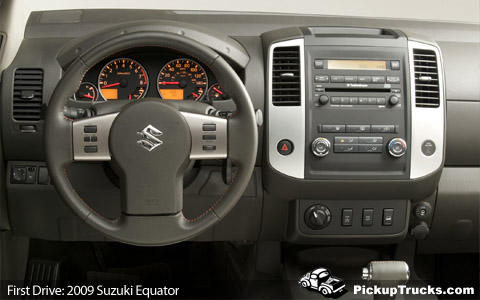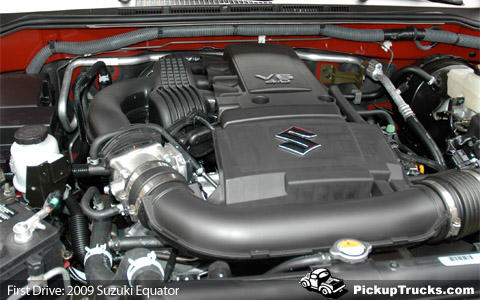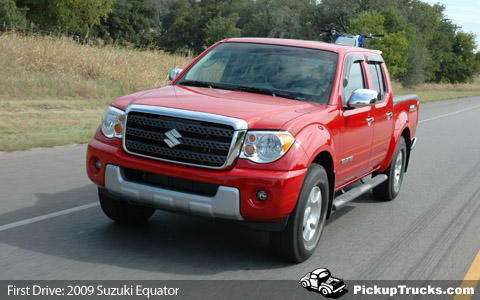 Suzuki has long manufactured high-performance motorcycles and has been a player in marine engines, ATVs, dirt bikes and other recreational equipment. It has sold more than 100,000 vehicles per year for the past two years, and has considerable equity worldwide in offroad SUVs with the Samurai and its variants. But it hadn't yet entered the pickup truck market.
"There are over 2 million Suzuki owners in North America who, by virtue of their involvement in outdoor recreational activities, require a pickup truck," American Suzuki spokesman Dave Boldt said.
That being the case, it makes sense that the automaker would want to offer its more adventurous customers a Suzuki pickup.
Rather than develop a new pickup from scratch, Suzuki teamed with Nissan to develop a truck that would suit its customers' needs. They came up with the Equator, which will be built in Nissan's Smyrna, Tenn., plant starting Oct. 1. The Equator will be available for sale at 400 Suzuki dealerships around the first of December.
http://www.pickuptrucks.com/html/2009/suzuki/first-drive-review-2009-suzuki-equator-1.html

_________________
http://zeca4x4.blogspot.com/

http://zeca4x4.no.sapo.pt