1800 - 1899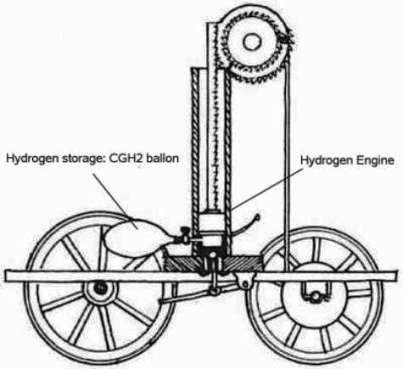 1806 François Isaac de Rivaz (from Switzerland) makes the first internal combustion engine. The engine runs on mixture of hydrogen and oxygen.
1807 The first vehicle with internal combustion engine from François Isaac de Rivaz is built but it is not very successful.
1860 Thomas Rickett one of the steam car builders in Britain starts making cars.
1877 George Selden from USA makes first American internal combustion engine car.
1879 George Selden applies for a patent on his automobile.
1881 Gustave Trouvé from France demonstrated a working automobile with three wheels.
1883 Karl Benz founds his company called Benz & Cie.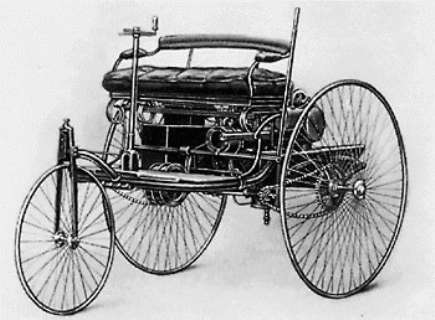 1885 Karl Benz builds an automobile powered by an Otto gasoline engine and patents it.
Other German engineers like Gottlieb Daimler, Wilhelm Maybach, and Siegfried Marcus also work on the internal combustion engine.
1890 Daimler and Maybach found Daimler Motoren Gesellschaft.
1890 Emile Levassor and Armand Peugeot (France) begin making vehicles with Daimler engines.
1892 Rudolf Diesel from Germany makes his "New Rational Combustion Engine".
1892 Daimler and Maybach sell their first automobile.
1893 25 Benz vehicles are built and sold.
1893 Karl Benz introduces first four wheeled vehicle powered by four-stroke engines of his own design.
1894 Santler from Malvern makes the first petrol powered car in Britain.
1895 Frederick William Lanchester makes the second petrol powered car in Britain.
1895 About 30 vehicles had been built by Daimler and Maybach.
1895 George Selden gets the United States patent(U.S. Patent 549,160 ) for a two-stroke automobile engine. This hinders car development in the United States.
1896 Karl Benz designs first internal combustion flat engine.
Emile Roger (France) makes Benz engines and vehicles under license and sells more of them in France as Benz in Germany.
1897 Harry J. Lawson founds Daimler Motor Company in Britain and starts making cars.
1897 Rudolf Diesel builds the first Diesel Engine in car history.